Lakeside Log Cabin
Our Luxury 2 and 3 bedroom Log Cabins with hot tubs and incredible lake views provide the epitome in style and comfort both inside and out
Relax in style
2 & 3 bedroom log cabins
These fabulous rustic retreats boast beams and vaulted ceilings giving guests the feeling of both space and comfort. They are situated in the most incredible location right on the lake front which gives the private outdoor dining terrace with hot tub the most amazing views.
The Willow Lakes luxury log cabins provide a tranquil environment where guests can relax and escape from their busy and stressful lives. Each cabin is unique, but all are furnished to an exceptionally high standard.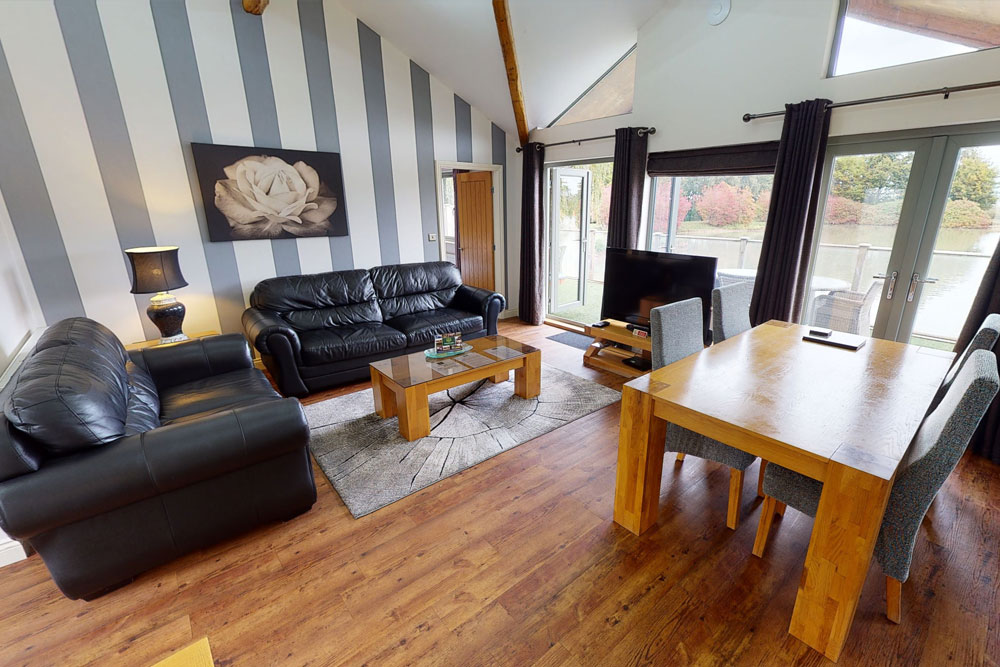 Your Options
Choose from one of our 2 bedroom log cabins that sleep 4, or our 3 bedroom log cabin which sleeps 6.
During off-peak weeks you are able to book either a mid-week short stay (Mon-Fri) or a weekend short stay (Fri-Mon) or of course a full 7 nights.
Please note that we do not accept pets in the log cabins.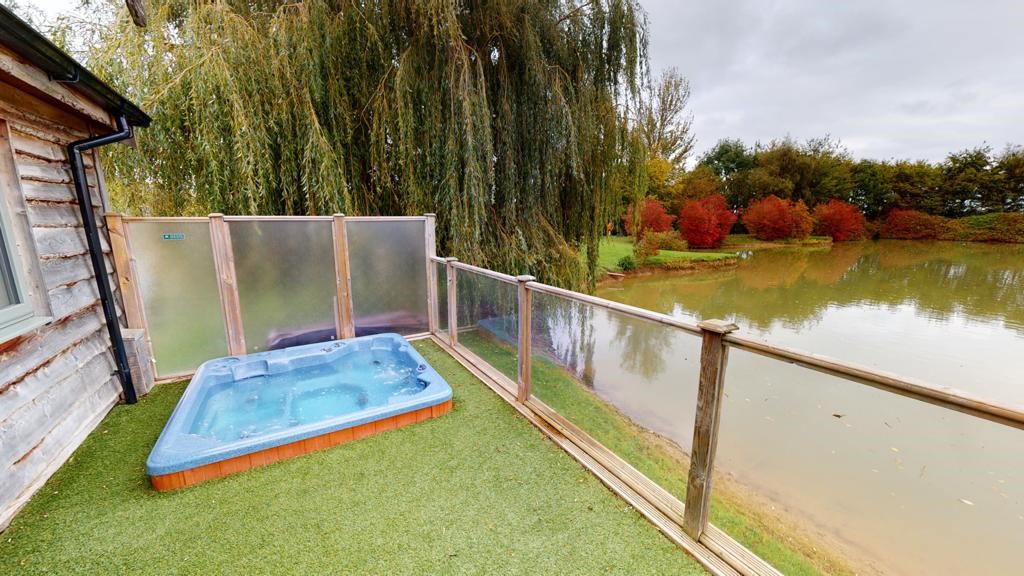 Everything you need to enjoy your stay
These popular holiday log cabins are exceptional value for money, without compromising on space and style.
– Decking with hot tub
– 46" flat screen TV with freeview
– Fully equipped kitchen
– Egyptian cotton bedding
– Wi-Fi Access
– Lakeside location
– Coarse Fishing included